You can't change what you've been through or
what you're going through right now.
But you can change how you let it control you.
In this 5-day devotional, Pat and Karen Schatzline
show you how to overcome fear and find your roar.
Click here to start reading now on




To read more visit www.RestoreTheRoarBook.com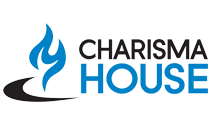 © Copyright 2020 Charisma Media, All Rights Reserved.
600 Rinehart Road | Lake Mary, FL 32746
P. 407-333-0600
You received this email because you subscribe to a Charisma House Newsletter.
You can click here if you no longer wish to receive these special announcements.