You Were Created to be God's Agent
of Blessing to Your Children.
Blessing is a custom established by God and is meant to
function in every family. In fact, there are critical
times in each of our lives when God wants to give us a
powerful message of identity and destiny.
It is never to late to start your children
on the road to fulfilling their destinies.
Whether you are a
parent, grandparent, or step-parent,
these powerful blessings
will help the children in your life to prosper.
THE POWER OF A PARENT'S BLESSING IS
NOW AVAILABLE IN AUDIOBOOK FORMAT.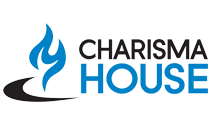 © Copyright 2019 Charisma Media, All Rights Reserved.
600 Rinehart Road | Lake Mary, FL 32746
P. 407-333-0600
You received this email because you subscribe to a Charisma House Newsletter.
You can click here if you no longer wish to receive these special announcements.