When the World Stops will help you see how you can be the hands and feet of Jesus during this world's dark hour. It provides a God-calibrated compass for the turbulent uncharted-waters we find ourselves in and sifts through the dizzying array of information regarding this current crisis, separating fact from fiction, prudence from pandemonium and faith from fear. 


God, Trump, and Covid-19 is a timely follow up to God, Trump and the 2020 Election that reveals insider information about China, the virus, and the ever-increasing stakes of the upcoming election.  It will answer the question for the Christian believers (and seekers) of where God is in all this?


In HOPE in Any Crisis, pastor and best-selling author Bill Johnson reveals the powerful divine protection offered to you as a believer, three responses you can experience in times of uncertainty, and your responsibility to have hope in all things.
Backed by the latest scientific research, Pandemic Protection, brings you cutting-edge medical advice and tells you everything you need to know to optimize your body's immune system, avoid exposure, detect the early warning signs, and treat and recover from illness during pandemics like COVID-19.



The Passover Prophecies will allow you to hear what the Spirit is saying to the churches in this season of a modern-day Passover. A timely prophetic message on how to discern the times and know what to do as the body of Christ. As people and nations emerge in the aftermath of this pandemic, God will realign hearts and nations in preparation for an end-time harvest.



Follow us on Social Media: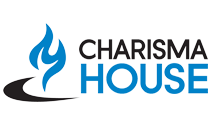 © Copyright 2020 Charisma Media, All Rights Reserved.
600 Rinehart Road | Lake Mary, FL 32746
P. 407-333-0600
You received this email because you subscribe to a Charisma House Newsletter.
You can click here if you no longer wish to receive these special announcements.