We apologize for misspelling the word "president."
Our corrected email is below.
TRUMP TO UNVEIL NEW GUIDANCE 
ON EXPANDING PRAYER IN
PUBLIC SCHOOLS
Stephen Strang, author of the new book
God, Trump, and the 2020 Election reacts.
Watch and Share:
This book is an
ARTICULATE
IMPASSIONED APOLOGETIC
about why all Christians must support
this imperfect president, because he has
God's blessing and because the destiny of America
is riding on his reelection.

 "I'm grateful for voices in the media like Stephen Strang who
understand the very real spiritual battle behind the 2020 race for
the White House... I highly recommend you read this book!"
—Paula White Cain, Spiritual Advisor to
President Donald J. Trump
ALSO AVAILABLE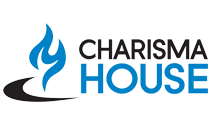 © Copyright 2020 Charisma Media, All Rights Reserved.
600 Rinehart Road | Lake Mary, FL 32746
P. 407-333-0600
You received this email because you subscribe to a Charisma House Newsletter.
You can click here if you no longer wish to receive these special announcements.